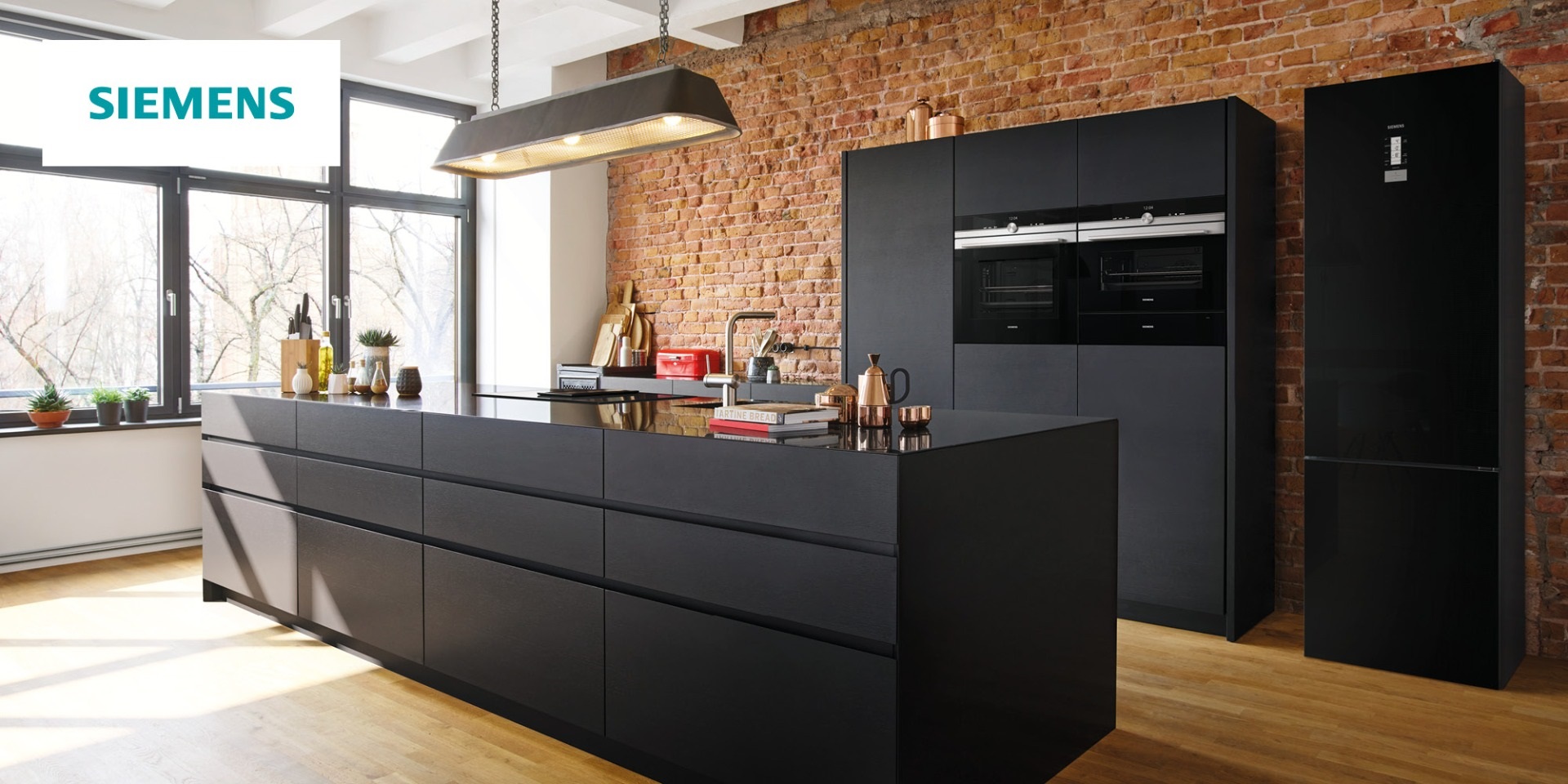 Siemens Home Appliances
Siemens Home Appliances combine high-end materials, sleek lines, and modern silhouettes to create stylish, sophisticated designs. Connect your Wi-Fi enabled Siemens appliance to an ever growing network of partner services including Amazon Alexa and IFTTT to create a fully connected home. Discover a life full of possibilities.
5 Year Warranty.
Siemens offers an extended five year warranty on selected appliances. At no additional cost, this covers parts, labour and call out fees for products purchased within a five year timeframe.
It is recommended that you register all home appliances, so that Siemens can get in touch with you easily. Get tips on how to make the most of your appliance and be informed about key product updates.
Dedicated Siemens Service.
When you buy a Siemens appliance, you gain access to an experienced customer service team. Relax with the knowledge that every appliance you buy offers peace of mind. Their customer service staff are knowledgeable and highly experienced – whether you have a quick query, require a spare or replacement part, or need a home visit from one of their engineers. Siemens offers the best assistance, with engineers located all over the country*, and all Siemens repairs are analysed in advance so they bring the correct replacement spare parts likely to be needed on the first visit**. Even better, you will also benefit from exceptional 24-hour online support.
*In certain areas they may use an approved partner.
**This process may vary where service partners are used by them.
Connected Appliances.
Use Siemens and Home Connect to revolutionise your daily routine.
Organise your life with connected appliances – the Wi-Fi enabled Siemens range will blend into your home seamlessly, bringing together intelligence and connectivity.
Turn your house into a connected home with the Home Connect App. You can also control your appliances out of home and integrate the technology with other partner services, including Amazon Alexa to voice control your appliances.